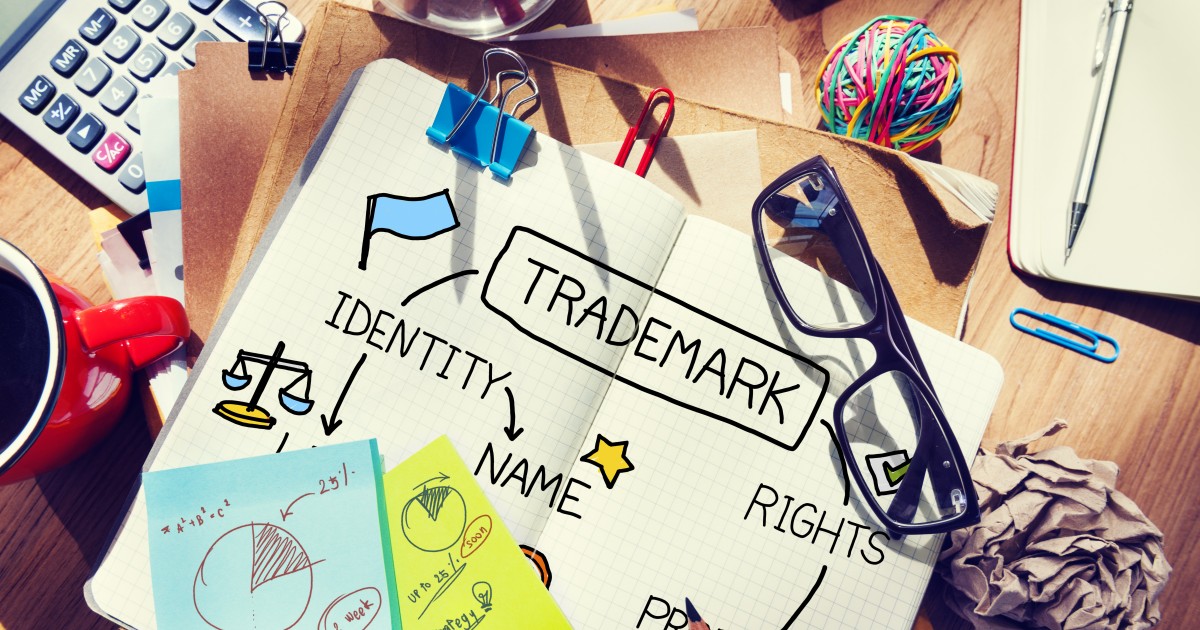 Brand Licensing for Your National Organization
Branding is an idea that the public and supporters associate when they see your logo, name, or materials. For national nonprofits, branding helps "to build operational capacity, galvanize support and maintain focus on the social mission." But it's essential to have consistent policies across the organization for brand licensing to ensure your affiliates are all speaking the same language.

Before starting a branding campaign, the national organization should make sure intellectual property such as names, logos, slogans, and written materials are unique and can be registered as official trademarks and copyrights without infringing on any other organization's or individual's rights. You can do this with a simple Google search, or through the USPTO (US Patent and Trademark Office) database. Patent and trademark attorneys use more sophisticated software, but a simple search is generally sufficient.
Once the national office owns the legal rights its intellectual property, it licenses these materials to its chapters or affiliates for their use.
Benefits of brand licensing for your national nonprofit
1. Take advantage of strength in numbers.
When your chapters or affiliates are all singing the same tune, people become familiar with your brand. This builds trust with the community and allows you to make a bigger impact. The clasping hands of the Boy's and Girl's Clubs of America and the red cross of the American Red Cross have become ubiquitous. This is a good thing as it helps to increase visibility. However, it can also lead to the inconsistent use of the brand and content, or in the worst case, misappropriation. The misuse of your brand can dilute or even subvert your messaging.
2. Prevent misuse with strong agreements.
Brand licensing provides the national office with a "structured methodology" for protecting and managing the assets of its brand. In doing so, you control how your chapters and affiliates use your assets. This ensures everyone does so in the same way.
The key to any licensing arrangement is to have a clear written agreement describing how the intellectual property will be used, what the goals are, and the responsibilities of each party. Rarely have I seen a partnership go south because someone is intentionally trying to pull one over or cheat. Far more often, the issues arise from a poorly written agreement, or worse, a verbal understanding leads to confusion down the line. This can lead to no one getting what they want and everyone leaving the table mad. A clearly written agreement up front can prevent a lot of heartbreak down the line.

3. Add a potential source of revenue.
Because brand licensing allows you to gain trust from the public, your nonprofit gets exposed to new people. With increased exposure, you have the opportunity to open new chapters. Also, you have the opportunity for increased fundraising revenue as people who believe in your cause donate to a known brand.
Further, you can offer licensing agreements to for-profit organizations. This allows for the use of your brand in ways that are constructive and helpful to both organizations.
Policing your brand licensing program
While creating a brand licensing program at your national organization has many benefits, it's also vital to ensure its integrity. Failure to police intellectual property may allow a mark to "dilute" and go into the "public domain". This means the organization can lose its exclusive right to use. It's important to ensure no one is using the same or similar mark to promote a similar business or activity. And when you see a use of your brand that violates your policies, goes against your goals, or otherwise damages your image, you must act fast to get your brand removed from the offending content. Often, this can be as easy as a phone call or an email. Sometimes it requires a cease and desist. But as long as you hold all the rights and have registered with the USPTO or Copyright Office, you have the power to keep your brand consistent.

To manage the uniformity of your brand across the nonprofit, you need to create brand standards and develop a brand book. These brand guidelines tell everyone in your organization how they can use all aspects of your brand. As a result, you should achieve uniformity and reap the benefits that come with brand licensing. As an example of brand consistency, Mothers Against Drunk Driving (MADD) does not allow for drunk driving crashes to be referred to as "accidents." First, they are not accidents, and second, it goes against their mission. This consistency keeps MADD at the forefront of its work.

For more critical information about ensuring you protect all aspects of your nonprofit organization, please refer to the interactive RENOSI state-by-state requirements map.
---
RENOSI is the leader in helping national organizations set up and manage affiliate chapters. Setting up local, regional and state affiliate chapters is an excellent way to grow your national organization. Managing hundreds and even thousands of chapters, however, is time-consuming and difficult.
Since its inception, RENOSI has provided a simple and stress-free solution to help obtain and maintain tax-exempt status for over 4,500 nonprofits. With the interactive myRENOSI dashboard, our partners can organize their state and federal registrations, allowing our team of experts to help ensure your tax-exempt status is not revoked.