Peer to Peer Fundraising: How to Do it Right
Many nonprofit leaders understand that crowdfunding is one of the most popular ways to raise funds. As a result, peer-to-peer fundraising (a.k.a. P2P fundraising), which is a form of crowdfunding, is an excellent chance for your nonprofit, chapter or affiliate group to raise money for your cause. If you've always wanted to look at crowdfunding, then take a look at this guide. In it, you'll find the best practices to make your P2P fundraiser a great success!
What is Peer-to-Peer Fundraising?
Peer-to-peer (P2P) fundraising is a form of crowdfunding. As Double the Donation mentions on its page about crowdfunding websites, crowdfunding allows you to raise money quickly, and digitally, for your cause. Crowdfunding also helps you bring people together and spread awareness about the work you do.
P2P fundraising goes a step further by encouraging your champions and supports to create personal fundraising pages to extend your reach. These personal fundraising pages may, for example, ask to support your cause by sponsoring the champion/supporter in a 10K or marathon. According to Classy, P2P fundraising is a "multi-tiered approach to crowdfunding." Because of the fact people fundraise for you in a peer-to-peer fundraiser, your brand gets promoted to a whole new group of people.
Your Step-by-Step P2P Fundraising Best Practices Plan
While fundraising is part art and part science, knowing P2P fundraising best practices is perhaps more important now in the digital age. As a leader who wants to make sure that you have everything to ensure the proper running of your nonprofit. Here are some of the best tips and strategies to help ensure success.
1) Recruit your P2P point person
The first thing you have to do when you decide to do a peer-to-peer fundraiser is to recruit a point person. Typically, this is a staff member or volunteer within your organization. Whoever you choose, it's crucial that your point person is passionate, outgoing, and organized. Your point person will ensure that your P2P fundraiser achieves all of its goals, including in fundraising dollars.
2) Set clear fundraising goals and do the math
As with any other fundraiser, it's essential to set clear goals. Next, do the math to determine how you will reach your goal. Then, take a look at your current base of donors to determine how many people you need to join as fundraisers. Remember, what matters at the end of your peer-to-peer fundraiser is the money raised for your cause.
3) Select the right fundraising platform for your nonprofit
You can find plenty of excellent fundraising platforms with a simple Google search. To get started, you may want to take a look at Fundly's "The 9 Best Peer-to-Peer Fundraising Platforms" You also can check out Double the Donation's "13 Best Peer-to-Peer Fundraising Tools."
When researching P2P fundraising platforms, make sure that the software is very end-user friendly. You want something easy for both your champions and your donors to use. OneCause, Salsa, and Donately are all popular platform choices because of functionality and support. That said, there are plenty of other excellent platforms for your needs. So, go ahead and choose a great one for you!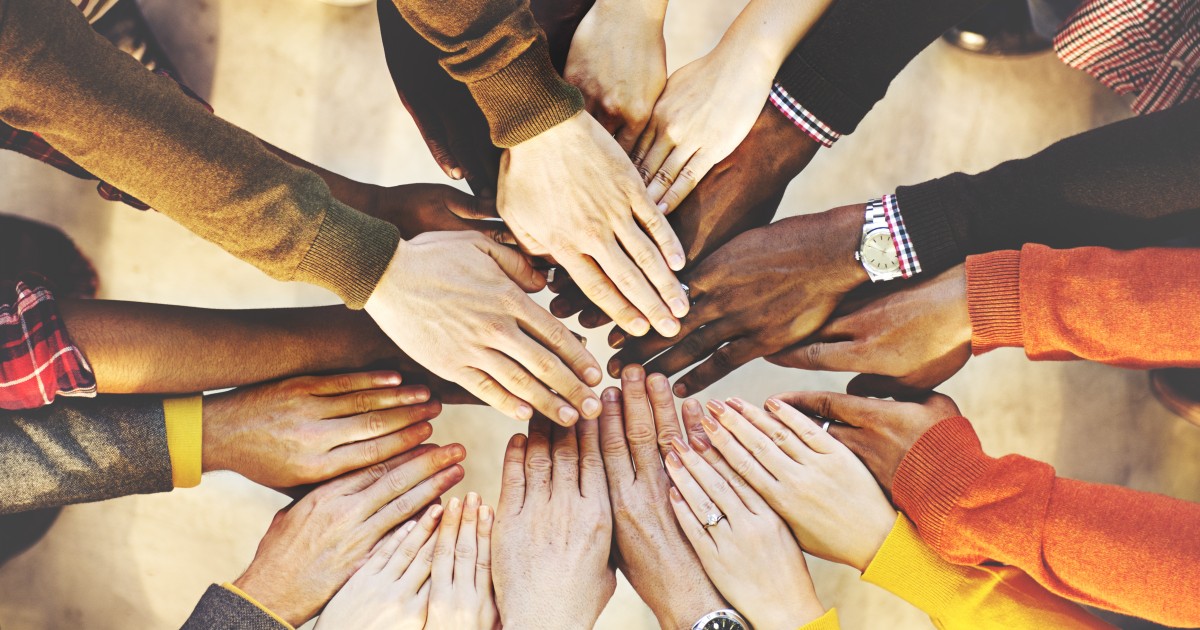 4) Recruit your fundraising champions, starting with your board
It goes without saying that your biggest supporters should be your board. And, that includes giving, promoting, and doing everything to support your P2P fundraiser. The first people you should approach to create fundraising pages is your board. Next, reach out to your most passionate supporters. Make sure to prioritize those closest to you and work out from that point.
5) Promote and market your peer-to-peer fundraiser
For the greatest success in a crowd fundraiser, it's essential to promote it. First, craft a compelling message. Then use multi-channel marketing to promote your peer-to-peer fundraiser in your community. Use as many marketing channels as possible, including email and social media. But don't forget about traditional marketing channels as well, such as print advertising. For higher-level gifts, a face-to-face "ask" is usually the best approach.
6) Challenge your supporters and drive momentum with a giving challenge
P2P fundraising succeeds based on getting a lot of t small donations. However, an excellent way to build excitement for your campaign is to ask your major donors to make donations first, and then challenge everyone else to meet and surpass what they donated. For instance, let's say you want to raise $5,000 in total. Asking major donors to give 1/2 of the goal ($2,500) before you "start gives your campaign a big boost when people see it's already at half the goal. Then challenge all of your fundraisers and everyone else to raise the other half—and even surpass it—by a specific deadline. Remember always to do your math, calculating how many of each size gift you need to reach your goal.
7) Social proof of your nonprofit for your community and donors
Crowdfunding is about engaging supporters and then having them get others involved. Because it's about "friends telling friends," you have to create opportunities for social proof to ensure peer-to-peer fundraising best practices. Social proof is when people follow what others do because others validate it. That means you need to give fundraisers for a peer-to-peer fundraiser the freedom to tell their stories about why they support you. This helps potential donors see themselves in the stories and gifts of other donors.
8) Encourage your supporters to share the P2P fundraiser
Crowdfunding is all about getting as many people involved in your campaign as possible. That's why it's vital to remind fundraisers—as well as anyone else willing to do it—to share your peer-to-peer fundraiser with people they know. Make it easy for your supporters by giving them what they need. For example, create shareable fundraising updates, great social media posts with images, and also email templates. Providing fundraisers with a fundraising toolkit will help them and get more money for you!
9) Support your fundraisers along the way
The people who create fundraising pages for your nonprofit or chapters need your support. It's vital once fundraising begins to be there for fundraisers every step of the way. If they have questions, make sure to answer them promptly. If fundraisers need more resources from you, give it to them. Also, as they achieve their respective goals, celebrate their milestone wins, and promote it all. That kind of support will keep your fundraisers motivated. And, once they reach their fundraising goals, make it a point to give them a shout out through various marketing channels. It will motivate other fundraisers as well!
Thanking donors for your peer-to-peer fundraising success
10) Celebrate your fundraiser by thanking donors
When you reach your goal, it's time to celebrate. However, if you happen to reach it before your deadline date, keep fundraising for your good cause. That way you can have a double celebration! For your peer-to-peer fundraisers who volunteered to help you, support their efforts with t-shirts and other incentives. Also, make them feel special by giving them shout outs. And, for everyone who gave to your nonprofit, make sure to thank them as well. Promote the success of your peer-to-peer fundraiser through email, social media, and on your site.
A peer-to-peer fundraiser is an excellent way to raise money. It's also an opportunity for you to bring to your cause new supporters who may not be aware of what you do. The team at RENOSI hopes that this resource helps you ensure the success of your peer-to-peer fundraiser. And, if there's anything you need during the year to ensure your nonprofit, chapters, and affiliates have all annual federal tax-exemption and state compliance issues in order, feel free to reach out to us.