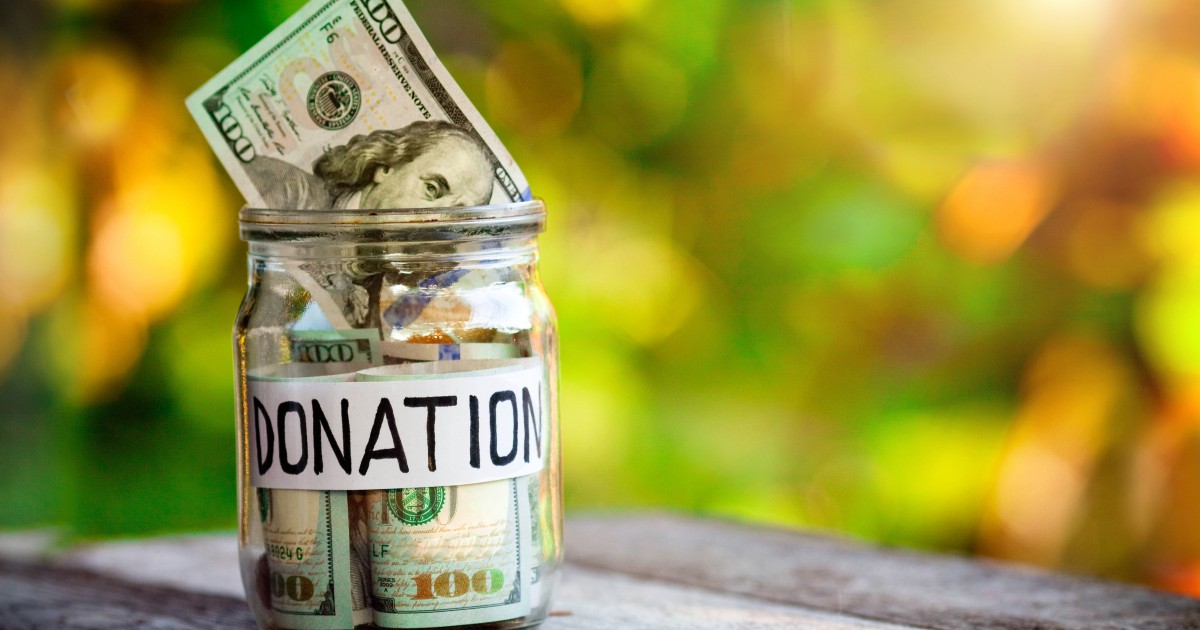 Donors are Still Making Donations During COVID-19: Good News for Nonprofits and the Arts
How are donors responding to the COVID-19 pandemic?
There's good news for nonprofits seeking donations during COVID-19. A majority of donors surveyed stated that they plan to maintain or increase their charitable giving to nonprofits throughout the COVID-19 pandemic. Most donors say they will keep giving to their favorite charities, but will also consider supporting pandemic relief. It appears that people want to give back, if they know who and what to support. Let's take a closer look.
Donors are still donating.
According to a survey conducted by Fidelity Charitable, 54% of donors stated that they planned to maintain their giving during the pandemic. Another 25% stated that they would be increasing their donations. While donors said that they were concerned with the pandemic's impact on society and wanted to help, many donors felt they did not have enough information. They want to know how existing and new nonprofits are helping vulnerable populations. The takeaway? Nonprofits must provide donors with information and statistics on how they are using donations to help the community.
New nonprofits are helping the most vulnerable.
The vulnerable populations are not always who you may expect. In central Florida where RENOSI is headquartered, the entertainment industry, including those who perform at the theme parks and other venues, have been hurt badly. Research conducted by the RAND Corporation in The Pandemic is a Disaster for Artists found that the unemployment rate among performing artists far exceeds unemployment in most other fields. In May 2020, 27.4% of performing artists reported that they were out of work.
RENOSI is helping the Greater Orlando Performing Arts Relief (GOPAR) with its nonprofit paperwork. GOPAR provides free groceries to artists every Tuesday. In addition, a wide range of support services, including cash assistance, social service referral, and counseling are provided to those experiencing hardship.
School arts programs often need help.
While COVID-19 has hit performing artists hard, the next generation of artists need help too. School arts programs often are the first programs cut. K-12 Dive, an online source for news and trends shaping K-12 education, writes in As Budget Cuts Loom, Sustaining the Arts is Among K-12 Challenges that black and economically disadvantaged students routinely have limited access to arts programs. Many arts teachers turn to the community for support and donations during COVID-19. K-12 Dive reports the school district of University City in Missouri is working with a teen outreach group to collect art supplies for K-5 schools. Kindergarteners in Norcross, Georgia are collecting art supplies from their backyards for a project. And a teacher from Cortez, Colorado is asking the community for donations of flutes, saxophones, and other band instruments.
In addition, arts students often must seek outside help to obtain the supplies they need for their programs. According to Parent Booster USA, parents often step in by setting up booster clubs to supplement the budgets for arts programs like theater and band. With schools shut down, it is more important than ever for parents to consider ways to preserve these activities.
Donors and nonprofits step in when times are difficult.
There's lots of bad news right now about the pandemic, political, and other divides. It's encouraging to know that philanthropic individuals, churches, parents, and many others are stepping in to meet the challenges. You too can help by making donations during COVID-19.
---
RENOSI is the leader in helping national organizations set up and manage affiliate chapters. Setting up local, regional and state affiliate chapters is an excellent way to grow your national organization. Managing hundreds and even thousands of chapters, however, is time-consuming and difficult.
Since its inception, RENOSI has provided a simple and stress-free solution to help obtain and maintain tax-exempt status for over 5,000 nonprofits. With the interactive myRENOSI dashboard, our partners can organize their state and federal registrations, allowing our team of experts to help ensure your tax-exempt status is not revoked.