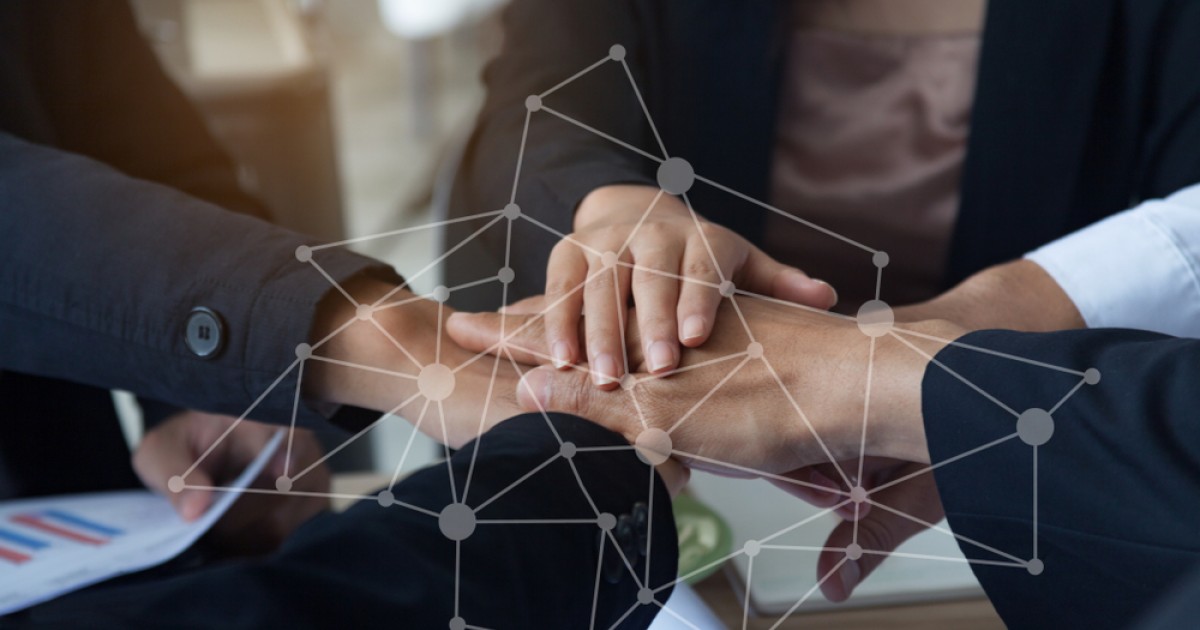 Using a Federated Group to Expand Your Nonprofit
You've built a successful nonprofit in your community. And, you have a fantastic team! You also have great financial and volunteer support in your area. But, now you are at a crossroad. You want to grow your nonprofit across the state, country, or even the world. But how? Consider a federated group with your original nonprofit at the center. Then, add chapters, affiliates, and partners to grow into new regions.
What does it mean when creating a federated group?
A "federation" is a group that shares the same mission and name. By growing the number of groups—through chapters—you increase your reach. Further, it allows you also to groom future leaders, and expand your donor base.
There are a couple of ways to create a federated group. The differences are based on how much control you want over the chapters. Regardless, you always want to control the "brand." And, that includes the programs and materials you create. So, you have to make sure that programs and policies are consistent. Also, you have to ensure trademarks and copyrights are used as directed. In other words, you want to strengthen your brand when expanding, not dilute it.
Tips when seeking to expand your nonprofit organization
When thinking of nonprofit chapters, reach out to other federated groups. That will help you learn about their structure. For instance, Habitat for Humanity, Covenant House, and Easter Seals have nonprofit chapters. But, you may also want to hire a consultant or lawyer. They can give you advice and help you decide on the best model. The following tips also may save you time and reduce headaches.
1. Choice of Structure
When creating your federated group, think of the control you want over the affiliates. And, keep in mind the amount of liability you can withstand. In general, the more control, the more obligation. And, the less control, the less liability. There are 4 main ways to create a federated group, which include:
Single corporation operating in several locations. It gives you the most control, and liability.
Separate subsidiary corporations set-up in different locations.
Independent and separate corporations in various locations.
Separate limited liability corporations operating in different locations. It gives you the least control and liability.
The table below offers an overview.
2. IRS Tax-Exempt Status
The structure impacts whether the nonprofit chapters have to get IRS tax-exemptions. Under the single corporation and the limited liability corporation models, you are one group. As a result, the IRS will have one exemption as a federated group. Also, it means the filing of one IRS Form 990. But, under the subsidiary and independent corporation models, each chapter is separate. So, each must get its own IRS tax-exempt status and file its IRS Form 990.
In some cases, the IRS will give you a group exemption. That means chapters, including those set up as separate corporations, get included in your tax-exempt status. You must apply with the IRS to get a federated group exemption. The current IRS filing fee is $2000. Each year, you must give the IRS an update about any new chapters created or closed. You may file a consolidated IRS Form 990 or have each chapter file its own IRS Form 990.
3. Staying to Your Core in Developing Your Nonprofit Chapters
Things might seem obvious, but often it's not the case. And when federated groups start, sometimes even the obvious gets missed. Think about it. Your nonprofit has spent years creating its brand. And, you have a well-known mission and brand identity. Donors know what they get when they support you. But, with a federated group, all players have to read from the same script. Brand identity, reputation, and programs have to remain consistent. Policies and procedures have to ensure nothing of value gets weakened. Clarity and consistency are vital to limit problems.
4. Recruit Visionary Talent
You understand the importance of leadership—and vision. So, when creating a federated group, ensure the same holds. In other words, look for enthusiastic and passionate people. Seek to find leaders who want to grow into their roles. And, take the time to recruit those who are innovative, disruptive, but also team players. Working well together is an essential skill. Also, it will come in handy as your federated group goes through growing pains.
5. Financial Management of Your Federated Group
Finally, money is vital for any nonprofit. And, that's also the case with nonprofit chapters. So, ensure that you have sound financial policies and procedures. We know that donors and regulators need excellent financial records. And they also need transparency. Thus, when creating a federated group, make sure financial matters get done right. Tell every chapter to undergo an annual financial review or audit. Develop policies for financial reporting ensuring best practices.
Creating chapters is something that can be great for your nonprofit. It can help you grow brand awareness, help you recruit new talent and leaders, and help you do greater things in other communities. But, while that's exciting, developing a federated group takes time. So, don't rush it. Take it easy. If need be, hire an expert, like RENOSI Law, to come in and guide you in the process.
Managing nonprofit chapters also takes time and effort. Consider using a chapter management service, like myRENOSI. myRENOSI helps ensure that your chapters are well structured. Also, the company assists in filing required state corporate and charity reports. Finally, myRENOSI works with you to file the IRS 990s each year. As you know, the work is necessary to protect your state corporate status and IRS.
In sum, by following the tips above, you'll better your chances of success. In time, your federated group will grow and develop. It may even become one of the leading nonprofits in the nation. And, it will happen because you took it slow and steady. In other words, you were thoughtful of the process.
---
RENOSI is the leader in helping national organizations set up and manage affiliate chapters. Setting up local, regional and state affiliate chapters is an excellent way to grow your national organization. Managing hundreds and even thousands of chapters, however, is time-consuming and difficult.
Since its inception, RENOSI has provided a simple and stress-free solution to help obtain and maintain tax-exempt status for over 4,500 nonprofits. With the interactive myRENOSI dashboard, our partners can organize their state and federal registrations, allowing our team of experts to help ensure your tax-exempt status is not revoked.