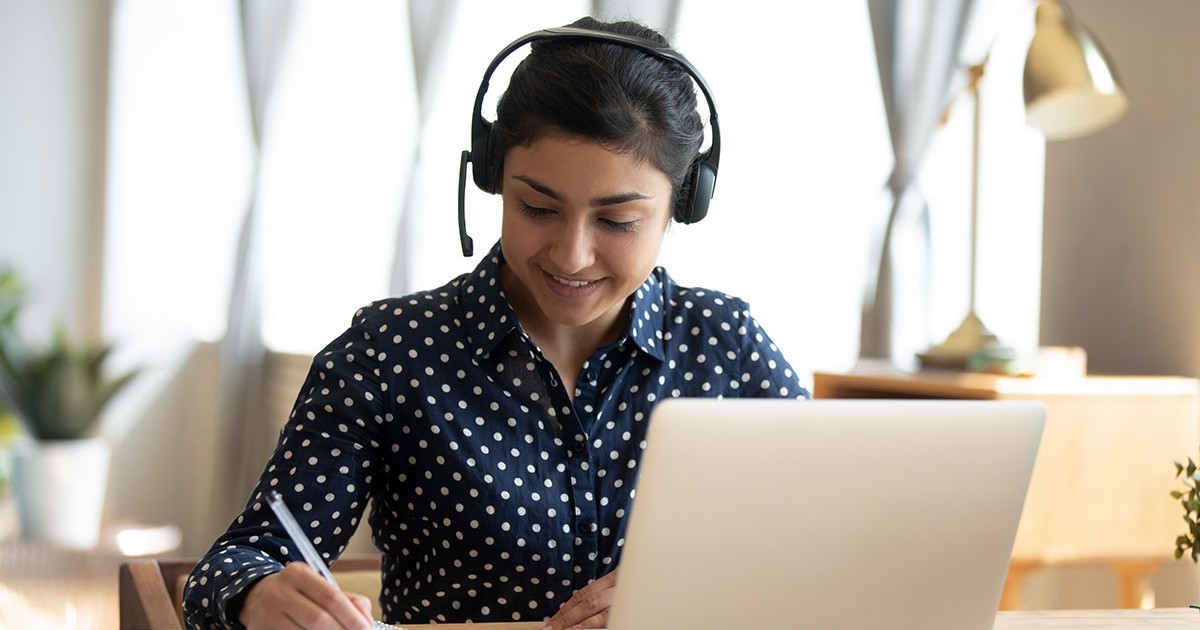 RENOSI was moving toward a virtual office environment before the current COVID-19 pandemic. Each of our employees worked at home at least one day a week already; some worked full-time from home. However, beginning March 16, 2020, our entire staff went virtual. We thought it would be interesting to follow what we learn, and the surprises we encounter, while going to a virtual office space. Who knows, maybe we'll never return to the office!
We made the decision.
The decision was made on March 12 to go full-virtual. At that time, we thought we'd be back in the office on Friday, March 20 for a face-to-face to talk about what we had learned so far, if our staff needed additional hardware, software and other supplies. However, by Monday, March 16, that plan was scratched and we decided we would touch base by way of a GotoMeeting meeting on Monday, March 23. Here's what we've learned so far in our new virtual world.
First impressions.
Besides a minor connection issue here and there, our first virtual staff meeting was a success. We could see everyone beaming at each other Brady-Bunch-style, each in their own box shown patchwork style on our screens. The staff was excited to see each other after a week of "social distancing."
No one reported any major issues working from home. Haleigh and her fiance are now both working at home with only one computer in the house. They've had some conflict over who may use the computer when. To solve this problem Haleigh was headed to our office to pick up her work computer. We asked that anyone needing to go to the office for any reason alert the entire staff so that only one person would be at the office at any one time. We also had our cleaning company fully disinfect the office last week.
Matt Thomure, our IT specialist, has always worked from home. He says that he appreciates the quiet and time to focus from home. As a tech professional, you might imagine that Matt has quite the home office setup. You won't be disappointed! "Matt, do you need another monitor!?"
Are open office spaces actually worse for productivity?
You might think that open office space is better for collaborative thinking. That's what I thought when I created an open work space for our team a few years ago. However, some studies show that open work spaces actually lowers face-to-face interactions by almost 70%. According to The Perspective, closed office spaces are better for productivity. Face-to-face interactions are still helpful, however. Software like GoToMeeting, Zoom (which is providing services for schools), and Webex are making up for the drop-off in face-to-face, and in-person interactions for our team and many others.
Change brings challenges.
Some members of the team have more "challenges" working from home than others. Laura is working from a loft in her home that also houses the Lego table and other toys for her three children. Laura, who also now has schooling responsibilities, noted wryly that "there's a reason I didn't choose to home school." Leah, also a mother of three, has been working at home since her youngest child was born in July 2019. She's using what was intended as the nursery for her office. Leah said the room is "half full of baby stuff and half full of work supplies."
Other staff are using their living rooms, including Jack who converted an open space in his house to his office; Laurel and Brandon are working together in the living room of their one-bedroom apartment.
During our first staff meeting, one person's dog barking got the attention of another team member's dog. Both Laura and Leah's children also wanted to greet the team during the meeting. Our team found the interruptions to be funny and a reminder that we are all in this together, and that being home with family during this time is a gift.

Adjusting our workflow.
RENOSI uses the Vonage App for our phone service. Our team is now making more use of its other features, including individual and group messaging. They've been able to set up various "teams" to send messages to jointly. We also use MONDAY.com to help everyone keep track of the status of our projects and other work.
We have a few physical tasks that require hands-on work. Kathy, RENOSI's Director of Administration, must head to the office daily to pick up the mail, scan it, and distribute it by email to the team. RENOSI files state and federal nonprofit paperwork for over 4000 organizations. While some documents may be filed online, some states require that forms be filed in paper, by mail. Our staff is now sending the documents in PDF format to Kathy, who prints, packages, and mails the documents.
Tell us about your own virtual office!
We are certain to learn more about our virtual world in the coming weeks, and will update you as we do. We also would love to hear how your nonprofit organization is navigating our new virtual world. Please share your stories, triumphs and challenges with me (sandy@myrenosi.com).
---
RENOSI is the leader in helping national organizations set up and manage affiliate chapters. Setting up local, regional and state affiliate chapters is an excellent way to grow your national organization. Managing hundreds and even thousands of chapters, however, is time-consuming and difficult.
Since its inception, RENOSI has provided a simple and stress-free solution to help obtain and maintain tax-exempt status for over 4,500 nonprofits. With the interactive myRENOSI dashboard, our partners can organize their state and federal registrations, allowing our team of experts to help ensure your tax-exempt status is not revoked.