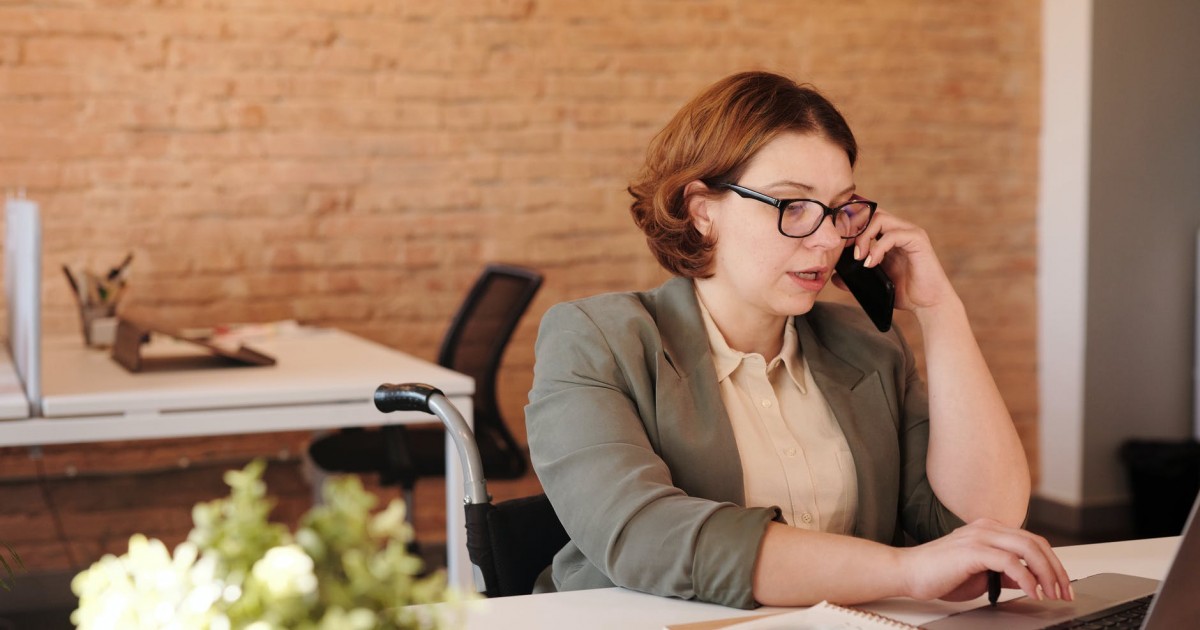 RENOSI's Virtual Office Update
COVID-19 surprises us all on a daily basis. It's like opening the news to see our cards have all been shuffled! What will tomorrow bring? Join us for this virtual office update and see how we have been dealing with these changes.
Virtual office update!
We at the RENOSI virtual office do our best to adapt with the times through thick and thin. We design our weekly virtual check-ins to go over priorities for the week. Also, we see what we can do for one another, to chat about what is going on at home. It's our hope that you might find some insightful bits throughout.

What's a day like?
Going virtual didn't mean our hours changed. However, we have learned that people work differently. Here at RENOSI, our week at a glance typically begins early on Monday morning. Some are up in the morning getting ready before the work hours start, making coffee or stretching our legs. Some of us are up early with our children.

We have a team meeting at 1pm Mondays (ET) on GoToMeeting to catch up and check in. The meeting usually starts with a recap of our week, to see where we are on our priorities. Even though we are working remotely, we still have to meet our deadlines. We also need to talk to one another like we're in the office. According to Medical News Today and from our experience, it is absolutely necessary to make sure everyone on our team has the following covered:

The right set-up including email and phone connections
Meaningful connections at work and beyond work (i.e. someone to chat with outside of work)
Appropriate workloads despite changing circumstances
Some members of the team have a strict schedule, some more flexible. Timers, alarms, and push notifications are all a necessity. Since some of us are separated geographically, one person's morning may be another person's night.

Maintaining contact
We have grown accustomed to more time on the phone and internet as much inside of the virtual office as outside. While texting has been the norm for some of us, phone calls now seem more important than ever. Alternatively, between family face time, virtual bingo, or just a call to a friend we haven't seen in a while, we find moments to connect as much as possible. Six family members screaming on FaceTime, Zoom meetings for children's classes, virtual birthdays: these are the normal for now.

Vonage is the current system we use to communicate as an office. Since it has a built-in chat feature, we are able to stay in touch at a moment's notice. While communication may be faster than ever, sometimes we wish it could be as instant as popping your head over the edge of a cubicle and asking a question. The little interruptions during office time may have impeded workflow, but it was nice to hear another person. At least now we can prioritize messages.

Changes in office, changes at home
Although the location of home and office are now the same for all of us, setting a schedule defines the work-home relationship. The living room, the office, the outdoor patio: these are all places where our work happens.

According to Medical News Today, more employees than ever are trying to prove they are being productive from home. A Vox article says 34 percent of Americans who were commuting are now working from home. While working at home is excellent for productivity, it can be a lot for the brain. Whether we use phone timers or make ourselves step out of the "office," every bit helps to differentiate between home and work.
Some on our team use strict scheduling, while others have a list of tasks to get done. Sometimes the list, Beverly says, is the schedule! Our families occasionally tell us work is over. Otherwise, we will forget!
Most of the team misses being in the office. There really is something to not seeing your team during the week (or month, or months!). We chatted about migrating back to the main office in Winter Garden. The decision was to stay remote while things settle into their new normal. Some of our families require we wait until the compromises from COVID-19 are fully over. In that same article, it is very likely offices will see some significant changes in the future. Will desks and cubicles be six feet apart? Will we have to be in enclosed spaces? Only time will tell!

Schooling from home: Celebration and challenges
Like many of you, our RENOSI team has begun homeschooling. We love our children and spending time with them. Now is a great time to talk with them about what they like about school. Also how they like to play, create, and learn.
A lot like work, separating learning from playtime can present its challenges. Physical boundaries are important for our children and our team. Some of our team designate play spaces and learning/workspaces. This presents good options for our children's understanding. Occasionally, our offices are the playrooms, especially with smaller apartments and houses. Thus, we have to use rigorous schedules to create healthy boundaries.
Sometimes, our children will be averse to doing school work. If they are reminded that free time is around the corner, we all win! Laurel occasionally will have to do a week's worth of assignments with her daughters in a single day. The best bet is to have some sort of reward around the corner.
A shout-out to our teachers
Of course, we know schools are doing their best. One member of our team explained how it was a surprise when her children's assignments weren't turned in. The interfaces, whether TEAMS, Canvas, SuccessMaker, or Reading Counts require a bit of a learning curve.

Between access, remembering which sites to check, and emails from teachers, it can be a bit overwhelming. Parents have to check in on assignments weekly. Their reading materials may be in other places. Tests may be on separate programs entirely.

We are truly grateful for all of the wonderful educators insisting on helping everyone's children. We also appreciate their helpful reminders when we forget. Our teachers have had to improvise at a moment's notice. There's a lot to juggle! Everyone is doing amazing work.

Tell us about your experiences at home!
We are certain to learn even more about our virtual world in the coming weeks, and will continue to update you as we do. It's our hope that our virtual office updates will continue to provide you with some insightful tips. We would also love to hear how your nonprofit organization is navigating our new virtual world. Please continue to share your stories, triumphs and challenges with me (sandy@myrenosi.com).
---
RENOSI is the leader in helping national organizations set up and manage affiliate chapters. Setting up local, regional and state affiliate chapters is an excellent way to grow your national organization. Managing hundreds and even thousands of chapters, however, is time-consuming and difficult.
Since its inception, RENOSI has provided a simple and stress-free solution to help obtain and maintain tax-exempt status for over 4,500 nonprofits. With the interactive myRENOSI dashboard, our partners can organize their state and federal registrations, allowing our team of experts to help ensure your tax-exempt status is not revoked.