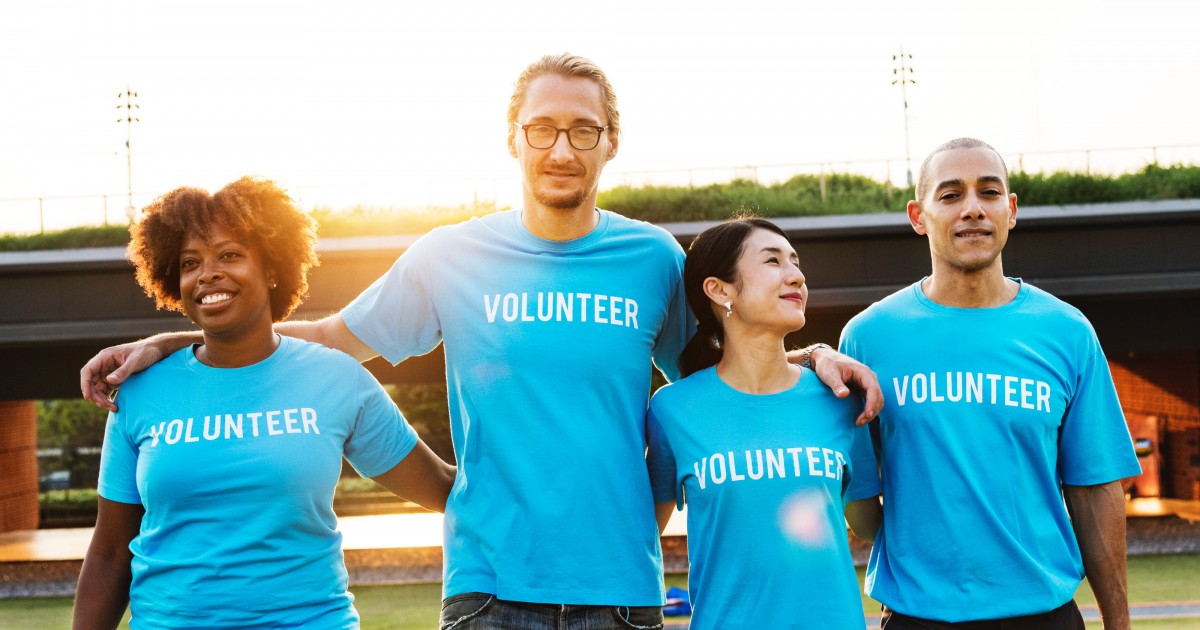 Let me say upfront that this blog is self-serving. My career revolves around helping people start nonprofits. It's also grounded in solid economic research. So, please, start a nonprofit.
This advice is contrary to that given in "Don't Start a Nonprofit", a blog by Dahna Goldstein. Goldstein is a Georgetown University professor of technology entrepreneurship, yet her blog urges people to keep their day jobs rather than become nonprofit entrepreneurs. Goldstein says that starting a nonprofit is counter-productive, noting that few scale beyond $250,000 in annual revenue, and more nonprofits means more competition for scarce funding. Goldstein's narrative is no doubt well-intentioned; it's just not based on sound economics.
Nonprofits are businesses, just like for-profits and B-corporations. Although the tax-exempt status of nonprofits means that they don't pay federal income tax, nonprofit businesses pay employment and other taxes, and contribute to the gross domestic product (GDP). In fact, employment is growing more rapidly within nonprofit businesses than overall employment growth according to the nonprofit economic data (NED) project of the John Hopkins University Center for Civil Society Studies.
Goldstein writes that you should not start a nonprofit unless it will be immediately self-sustaining. If we followed this advice, few new businesses would be formed. I started a law practice that focuses on tax-exempt start-ups with no clients and no funding. It was months before I let my husband add estimated income from the law firm into our monthly budget. The nonprofit I founded, Parent Booster USA, was not immediately self-sustaining. My husband and I worked without pay for years before we gave ourselves even the smallest of salaries. Today my enterprises employ more than a dozen people.
Andrew Chamberlain, chief economist at the Glassdoor, writes that 700,000 new businesses opened in 2014; another 580,000 closed their doors the same year. Similarly, the IRS granted tax-exempt status to 80,000 new nonprofits in 2016, and stripped the tax-exempt status from 50,000 others. Don't be alarmed. Research shows that the faster businesses churn, the more jobs are created, and the higher wages become. A study of business churn in Texas by University of Texas professor Donald Hicks found that in Austin, where new businesses have the shortest life expectancy, job growth was the fastest and wages were the highest. The business birth and death cycle is called "creative destruction" by economists and is described as a process through which workers obtain more skills and are matched to better jobs, causing both output and earnings to rise.
Going into your world-changing idea with a plan, and understanding that few innovations are an overnight success, is smart. Urging people not to give it a go and keep their day jobs is not. I've helped people set-up hundreds of nonprofits. Some have succeeded and scaled. Others have faltered and failed. Regardless, the act of starting a new business, for-profit or nonprofit, is good for society and for growing the economy. Protectionist schemes are not. States and cities often play the zero-sum game of using tax abatements and other incentives to move existing businesses from one locale to another. Research, meanwhile, shows that business incubators and other programs that encourage and help to start new businesses are more effective on a cost-per-job-generated basis than business attraction schemes.
Despite Goldstein's assertion, funding for nonprofits is not scarce. In 2016, $389 billion was donated to U.S. nonprofit charities. That's up over 4% from 2015 and the highest amount ever donated. According to the Camber Collective 2015 Money for Good report, an opportunity exists to engage American donors even more, with approximately $47 billion waiting to be tapped.
Please start a nonprofit. Or, if you prefer, start a for-profit or a B-corporation. Go ahead and develop a plan. Seek out help. Quit your day job. Expect that it will take lots of work and passion to succeed. Consider, too, that your first idea may not succeed. Mine didn't. That's OK. Engaging in the business of "creative destruction" is good for the economy. While taking the entrepreneurial road isn't easy, it is worth it.
Sandra Pfau Englund is an attorney that has helped set up hundreds of nonprofit, tax-exempt organizations. Sandy founded
Parent Booster USA
in 2004. PBUSA is a 501(c)(3) educational organization that helps schools and their volunteers set-up and manage parent teacher organizations (PTOs), and academic, sports and arts booster clubs in compliance with federal and state fundraising rules. Sandy founded
RENOSI
, to help people set-up, maintain and grow nonprofit organizations. The first cohort of Sandy's nonprofit business accelerator program, Nonprofit-able: The 9 Week Course to Set-Up Your Nonprofit for Success, that help launch and scale new nonprofit ideas, will begin in early 2018.
---
RENOSI is the leader in helping national organizations set up and manage affiliate chapters. Setting up local, regional and state affiliate chapters is an excellent way to grow your national organization. Managing hundreds and even thousands of chapters, however, is time-consuming and difficult.
Since its inception, RENOSI has provided a simple and stress-free solution to help obtain and maintain tax-exempt status for over 4,500 nonprofits. With the interactive myRENOSI dashboard, our partners can organize their state and federal registrations, allowing our team of experts to help ensure your tax-exempt status is not revoked.